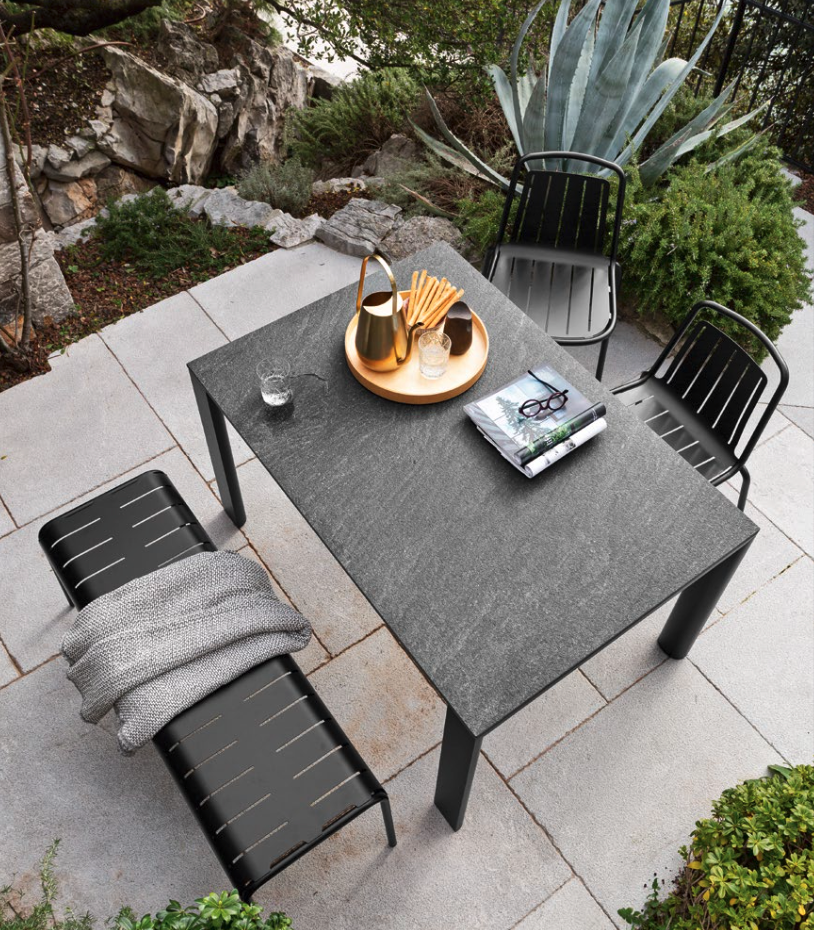 Taking It Outdoors with Connubia Italian Furniture
We've looked to the great outdoors previously when we profiled outdoor furniture from Seasonal Living and their large scale ceramic, cement and teak table options. Now we turn our heads to Italy and one of the world's most well known furniture brands Calligaris.
Calligaris partnered with Connubia in offering a vibrant, fresh collection of indoor outdoor furniture with several pieces stocked for quick delivery. Each pieces integrates a colorful choice of thyme green, lemon yellow and saffron along with black and white to be combined with a variety of tabletops and upholstered seat cushions in Sunbrella fabrics.
This Dorian Table is an excellent representative of the functional and versatile furniture options Connubia offers for your outdoor space. Available in 2 sizes and all 5 frame colors, the Dorian extends with 2 stowaway leaves to maximize dining seats. Choose from 9 different tabletop finishes including the durable cement options seen above.
The Easy Collection offers stackable chairs, benches, stools, and sofas with matching frame finishes to complete the outdoor dining set. Download the Connubia Indoor and Outdoor furniture catalogs with the complete collection available along with our consistent 5 star reviews for customer service. Contact us to learn more.