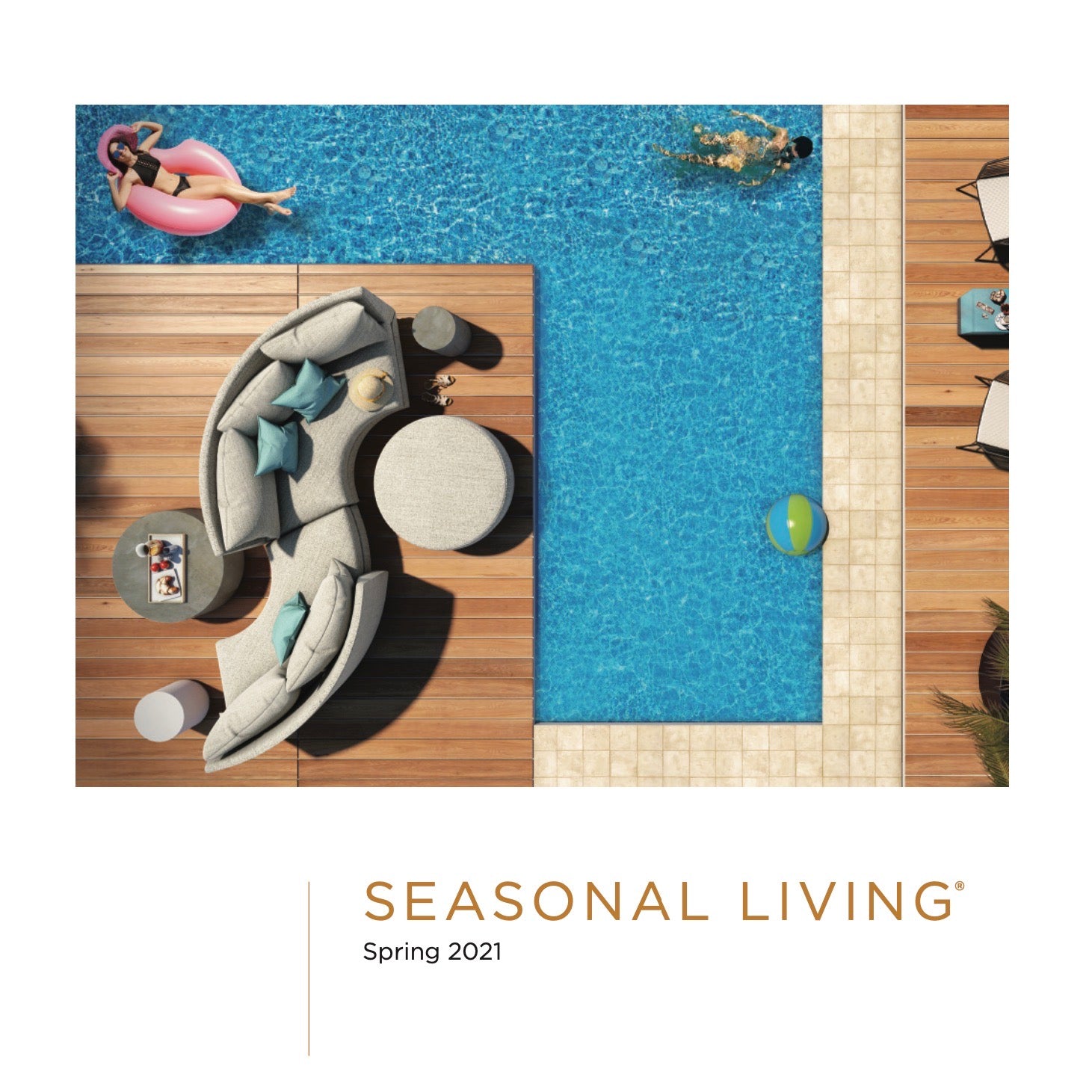 Taking it Outside - Seasonal Living Joins the Trade Source Furniture Collection
Seasonal living offers a creative opportunity to purchase versatile, indoor-outdoor furniture and furnishings that differ from your everyday interior or exterior design styles. Start by choosing the area you want to change and follow through with a variety of selections that fit your space and how you intend to use the area.
For example, add the Archipelago Orion Sofa & Chair Set to your patio to provide a relaxed outdoor atmosphere. Then, get a set or a couple sets of Archipelago San Blas Bar Chairs for your outdoor bar. Throw in a Geo Ceramic Coffee Table to add a unique twist to any indoor or outdoor area.
Learn more about how Seasonal Living's products are made.
Every piece of Archipelago furniture is fabricated by numerous skilled craftsmen, with hours of time and effort dedicated to each. This will leave any remodeled area of your home with eye-catching products produced with a high standard and the utmost quality and care that you can see and feel. Plus, each piece of furniture is fully multifunctional and made using a mix of renewable and recyclable materials. It just keeps getting better and better.
So, what should you consider before diving into Seasonal Living design trends?
Color
The finished color of each product will likely sway you one way or the other. For example, if you're looking to have a more functional aesthetic and want a no frills seating solution, you'll likely lean towards purchasing the Archipelago Orion Sofa & Chairs or the Antilles Sofa & Chairs. If you're looking to get something with a light tone, you'll likely purchase the Aegean Sofa & Chairs. Inquire about the breathable, high quality sofa covers Seasonal Living recommends to keep your furniture in the best condition over time.
The finished color of the frames and upholstery Archipelago offers will determine your design aesthetic when it comes to sofas, chairs, bar stools, coffee tables, ottomans, and so on. So pick what theme you're going with and the rest will fall into place!
Exterior and Interior
While you're at it, you will have to determine if you're remodeling an interior or exterior area for seasonal living. Some parts of the world may encourage you to change some things outside, but if you live in a different area like Chicago (the windy city), you might want to consider doing an indoor remodel. 
In any case, choose if the furniture and furnishings you're looking to change are going to be inside or outside. Seasonal Living offers a range of furniture items that can suit both set ups, but it is best to distinguish what avenue you want to take before shopping and purchasing.
All Out or Just One Item
Last, decide whether you want to go all out or if you're staying singular. If you want the entire area re-furnished, sofa, chairs, and a coffee table - if not more - will be needed. But if you're simply swapping one item out of the aesthetic, the re-design process might be easier.
No matter what, the Archipelago collection has you covered with a multitude of items to choose from. These unique furniture pieces can easily be paired with stylish accessories and add-ons. You'll be able to enjoy time well spent with guests inside your home or outdoors. Whether it be in the living room, on the deck, or in the yard, these furnishings will look great! Doesn't matter the season, because this array of options will win you over.
Ask questions on each product page to confirm inventory and lead time.