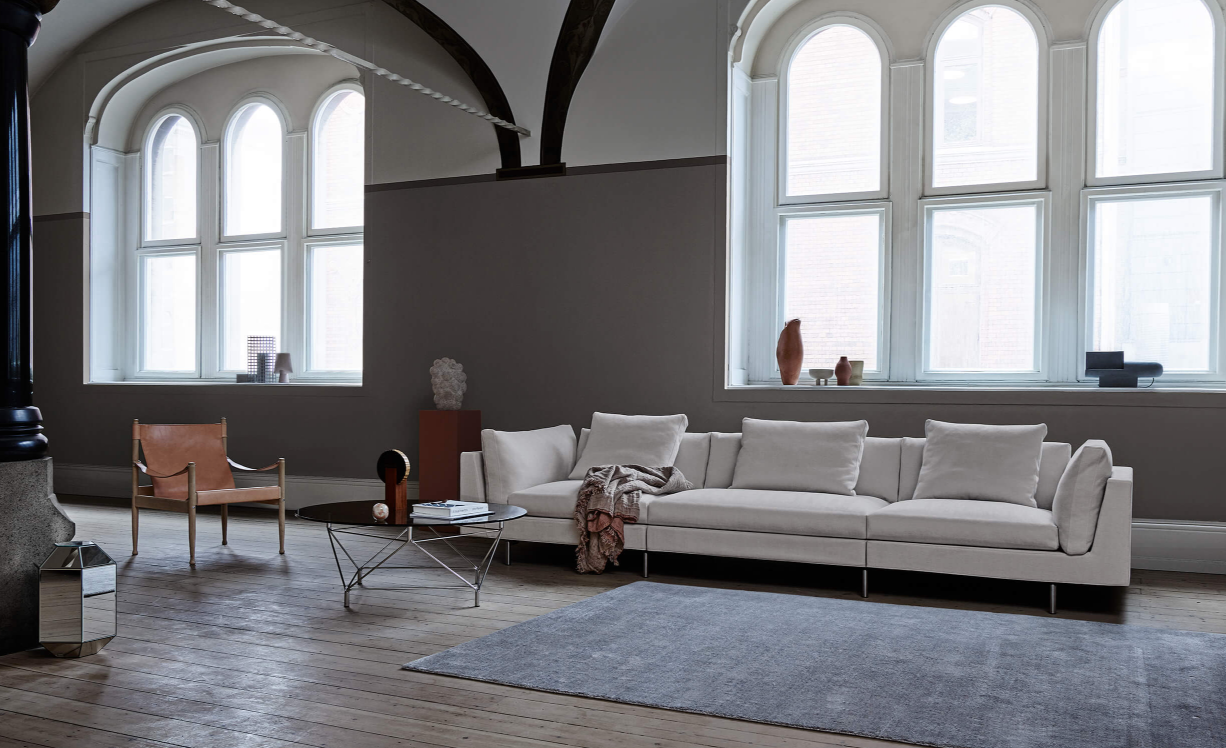 HPMKT2017 with new Innovation, Mobital, Huppe, Eilersen,...
In some case the more things change the more they stay the same, except at HPMKT the showcased work is constantly iterating to stay on point with modern trends.  Several furniture manufacturers from all over the world get together every October in the US to demonstrate their latest innovations which are ever evolving with access to new technology, material, and manufacturing methods.
One of our favorites is the Idi Modular Sleeper Sofa by Innovation featured above.  The Idi can quickly fold, like much of the Innovation line into a queen sleeping surface.  Available with either a left-facing or right-facing chaise, the Idi also features raised soft cushions making it a super comfortable seating space when not in the sleeping configuration.  The Idi is available for quick delivery in the fabric shown, or available to custom order in the entire collection of Innovation upholstery.
Several new pieces from Mobital will be added to the Trade Source Quick Ship collection over the coming days and weeks.  Mobital mixes classic designs with modern twist to curate a comprehensive stocked collection of furniture available at a competitive price point.
This new chair with curved swooping lines, tight upholstery, blackened steel base and lumbar cushion mixes in well to the collection.  Mobital also features several cleverly designed dining table bases combined with clear glass tops and complementary chairs.
Huppe debuted this modular sofa featuring a tight upholstery, lightly contrasting stitching and a flexibility in its configuration due to its modularity.  Incorporate the backless piece into the sectional configuration or break it off for use as an ottoman.
Without a doubt the best in show goes to one of the primary Trade Source furniture lines Eilersen.  Their mix of edited and curated pieces, colorful upholstery, and masterful furniture construction set this collection apart.  One look at many of these models and you start to day dream about a comfortable piece that is even more beautiful to look at.  The minimal nature of the showroom appearance adds to this effect.
One of our favorite all time models is the multi color Cocoon sofa, appropriately named for its sink in and wrapped up inducing feeling.