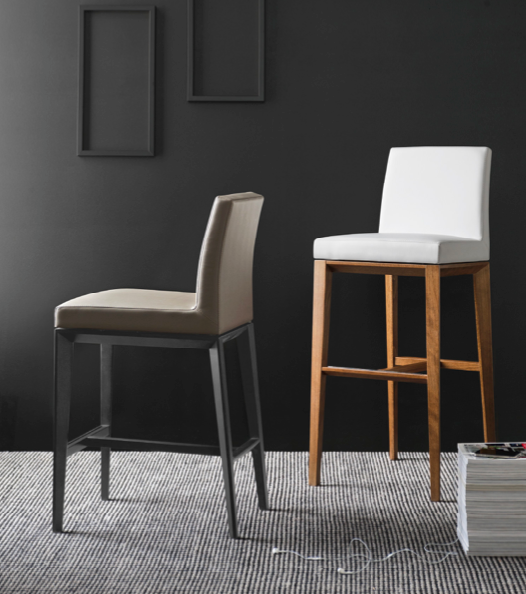 How Tall Should Counter Height Stools Be? And Other Questions We Heard This Week.
How Tall Should Counter Height Stools Be?
The common kitchen island or kitchen counter is 34" to 36" in height making most counter stools seat height 24" to 26". Of course we offer swivel, adjustable stools too. You can narrow down adjustable height stools by selecting this filter on the stools category page.
Counter Seat Height Vs. Bar Seat Height.
The common bar table height is 40" to 42" making the common seat height for barstools 28" to 30".
Can I take my couch covers off?
Most sofa manufacturers don't offer this option and many times if they do, the covers are near impossible to put back on. Eilersen, however, offers this option an almost all of their fabric sofas and the ease with which they are removable for dry cleaning AND replaceable is astounding. You'd never notice in person because the tailoring is so neat but the sofa covers are easy for one person to remove and replace.
Do you notice a removeable upholstery on this Eilersen Chess Sofa?
How do I search only round dining tables on your site?
From our Dining Table Collection, click Filter, then select Round. Boom! It's that easy.
Is this really in stock?
We tag our furniture into three categories: QUICK SHIP, 6-8 Weeks, and 12+ weeks. QUICK SHIP implies that the piece is a part of inventory but these items are subject to backorders. When you place an order on our site, it is not processed unless it is either in stock or you approve the backordered lead time. Otherwise, you will not even see a charge on your card!
6-8 Weeks implies domestic production however as we all know these lead times have been drawn out recently. Please feel free to check in prior to purchase and provide your delivery zip for the most accurate amount of info.
Do you deliver furniture internationally?
We heard this question from customers in Nova Scotia, Singapore, Paris and the UK... and that's just this week! While we do not deliver directly to our international customers, we do deliver to US Ship Shop free with your order. You then work with them to coordinate your delivery to wherever you are in the world. We've had several customers successfully ship items as large as a king size bed to London and a 7' table to Hong Kong. That was easy!