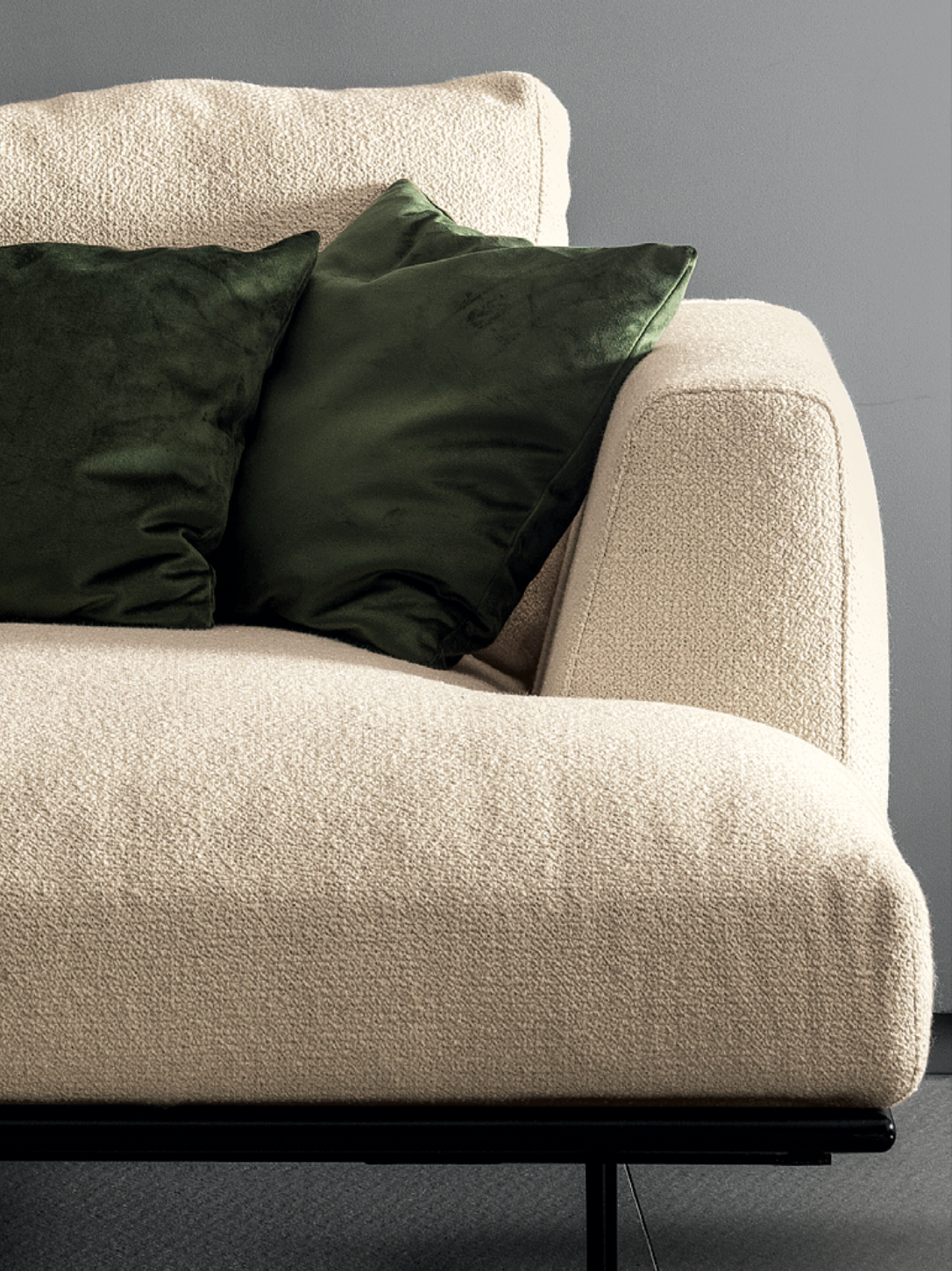 How Are Sofas Made? A Look at the Design and Construction of Bontempi Casa.
Italian furniture collections are generations in the making. The techniques are developed during years of apprenticeships with established manufacturers. Bontempi Casa provides an edited and sophisticated set of sofas and here we get to look in side to see how the best sofas are made.
A furnishing system which, by combining the modularity of its elements with the specific accessories, allow to meet design, comfort and functionality needs. The sturdy aluminum frame anchors the sofa system while the generous use of duck feathers inside the cushions guarantees a high level of comfort, giving to the environment a lively and welcoming style.
Compact, minimal design and delicate stitchings contribute to the modern and elegant appeal of this sofa. Slim arms and backrests embrace generous, padded shapes. The structure's minimalist lines and high seats are perfect for relaxation.
Contemporary and perfect in scale for any furniture style. Excellent comfort thanks to the wide seat and the back cushions in goose down. The seats with or without backrests give movement to the composition. The Sunset sofa can be enriched and customized with accessories such as decorative feet or armrest holder to create relax areas satisfying taste and functionality needs.
A modular sofa system, with the same overall dimensions and modularity, on two different structural lines. Zenit wall version is characterized by a mono block seat, while the Zenit plus version has a seat cushions resting on a padded base.
The different types of backrest and the variety of possible configurations, enriched by accessories such as the bookcase or specific coffee tables, make Zenit a system with where is possible to find the most disparate functional and stylistic needs. Completely removable cover in fabric, while back cushions only when in leather.
Persuasive, sensual shapes with great personality. An elegance with a 70s design able to embellish any environment adding value. A perfect structure and shape in harmony. Its decorative details consisting of stitchings in the seat, and the two front metal tubes, contribute to its refinement and character.
At Trade Source, we offer the entire Bontempi Casa Furniture Collection with expert customer service and optimal, white glove delivery.
Contact us
to learn more.