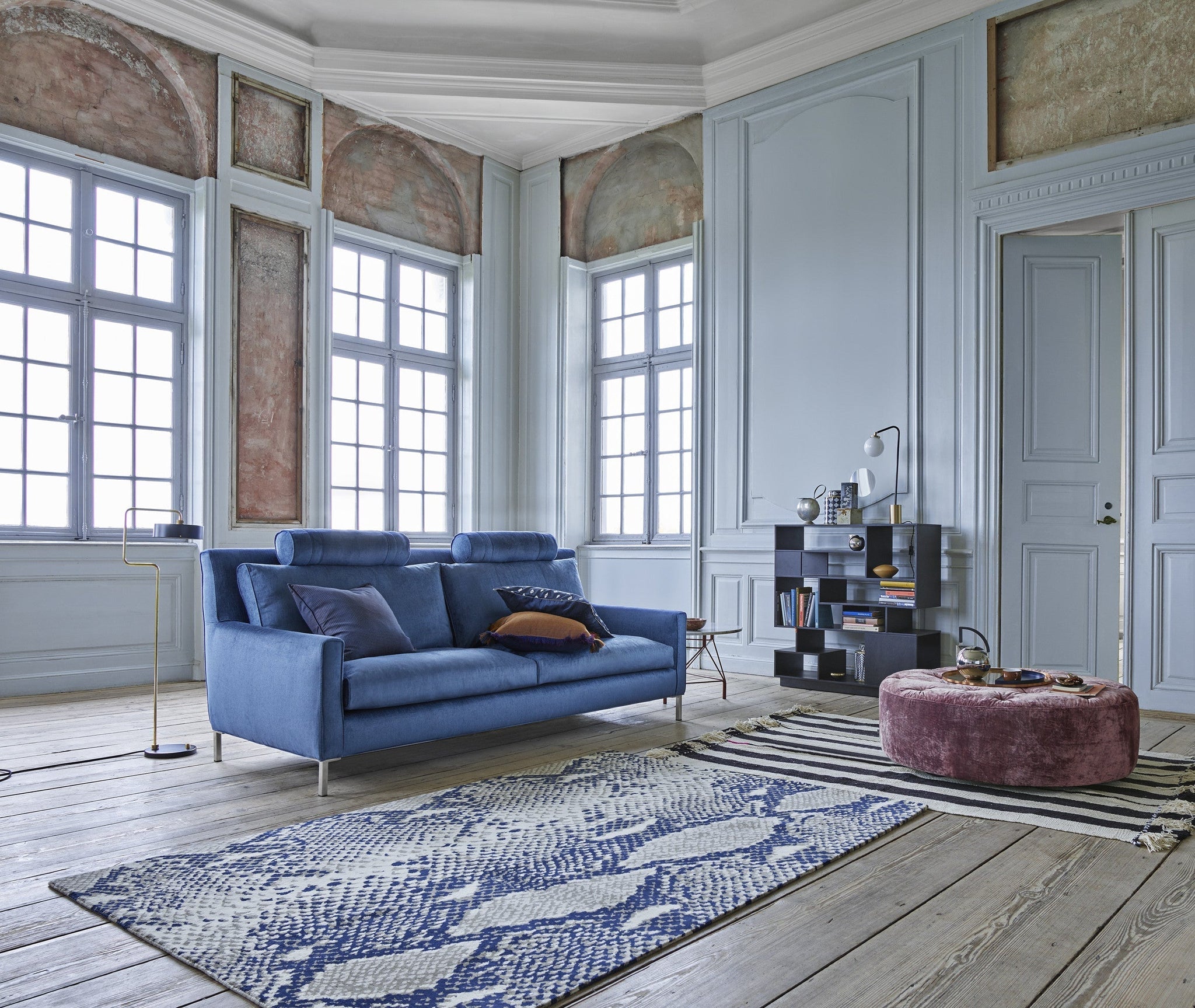 Made to last a lifetime. In stock to arrive quickly.
Eilersen is known around the world for expertly crafted, super comfortable sofas available in a curated set of rich hue and soft to the touch, durable fabrics.  The sheer scale of each piece is what immediately stands out.  The cushion quality begs to be experienced.  These sofas can elevate the look of an interior with a tailored, one-off appearance while not sacrificing in the least on comfort.  What's more? Several
Eilersen sofas are in stock in the US
for quick delivery.  email us to learn more.  Let's take a closer look at some stocked versions here:
The Streamline sofa is classically constructed and perfected for maximum comfort without the normal bulkiness seen in a sofa of this comfort level.  Dare we say it has been "Streamlined"? One can literally see how comfortable this sofa is on the outside, and that is in no small part due to the experience and construction methods of the Danish maters.  "True quality", says
Eilersen
, "only reveals itself after years of use."
The Cocoon sofa is arguably the most recognizable of the Eilersen collection in no small part due to its mixed upholstery.  While the Cocoon is stocked in an adventurous set of upholstery choices, you can choose a single fabric for special order, with samples available upon request.  As the name subtly implies, the cocoon is a deep sofa with several movable cushions allowing you to form to your comfort level, whether that is a more formal setting or lounging with a book. 
The Giga Sofa
A play on the super popular Playground sofa, the Giga sofa comes with a brushed steel base, Soft 31 fabric, and the signature, versatile appeal of moving back rests.  With a weighted, traction bottom, these back rests are easily reconfigured to your specification while remaining in place during the seated position.  Remove them altogether to create a comfortable place to sleep.
Check back often as we keep you up-to-date with the latest stock offerings by Eilersen.  In addition, every piece you see on our site is available for special order in your choice of fabric and configuration.  Special orders include white glove delivery with a lead time of approximately 12-14 weeks.