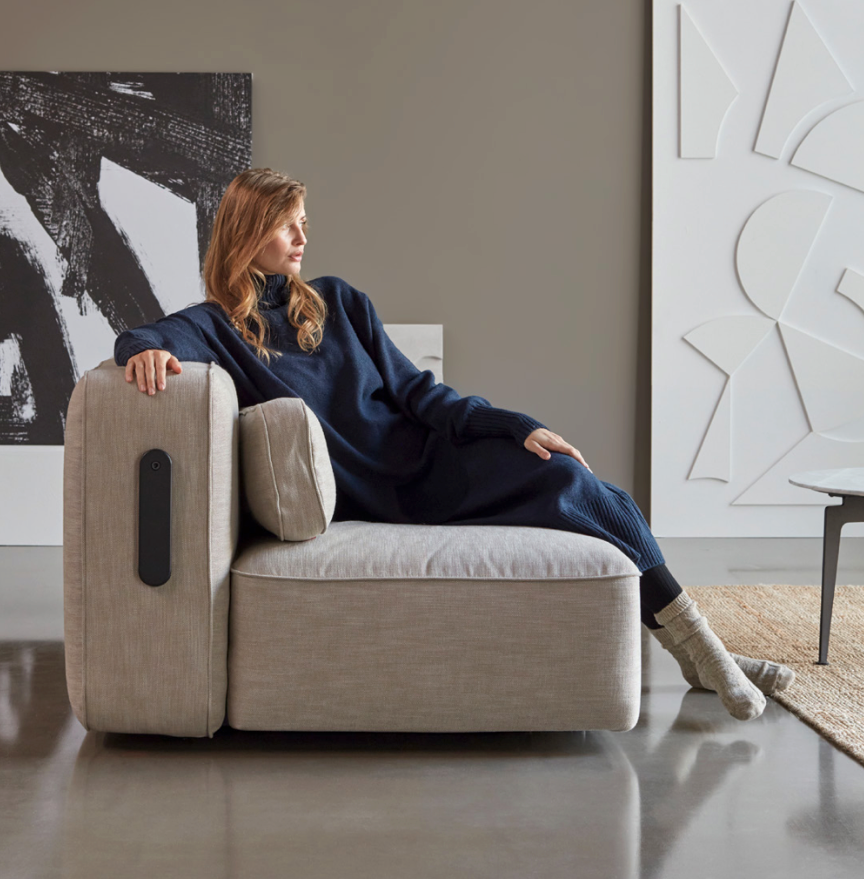 Transform Your Space with Innovation Living
Innovation Living is a Danish furniture company known for its sleek and stylish designs, with a particular focus on multifunctional sleeper sofas. Perfect for small apartments or multipurpose rooms, these sofas offer the ideal blend of form and function. In today's article, we're exploring three of Innovation Living's top sleeper sofa models: the Yonata Sofa, the Tripi Sofa, and the Osvald Sofa. Each of these models showcases the brand's commitment to versatility, comfort, and Scandinavian-inspired aesthetics.
Yonata Sofa: Compact Elegance
The Yonata Sofa is an excellent choice for those looking to maximize their living space without sacrificing style. This compact sleeper sofa features a simple, minimalist design with clean lines and subtle curves that evoke a sense of effortless sophistication. The Yonata easily converts from a sofa to a comfortable bed in seconds, thanks to its innovative click-clack mechanism. Its slim profile and durable upholstery make it ideal for urban dwellers or anyone with limited space.
Tripi Sofa: Unmatched Versatility
The Tripi Sofa stands out for its unique design and unmatched versatility. With its innovative combination of built-in storage and flexible sleeping arrangements, the Tripi Sofa is perfect for those who need adaptability in their living spaces. The sofa features a cleverly concealed storage compartment under the seat, providing ample space to store bedding, pillows, or other essentials. Converting the Tripi Sofa into a bed is a breeze - simply remove the back cushions and unfold the seat to reveal a cozy, queen-sized sleeping area.
Osvald Sofa: Timeless Style Meets Modern Functionality
The Osvald Sofa is a beautiful example of Scandinavian design, combining timeless style with modern functionality. This elegant sleeper sofa features a streamlined silhouette, tapered legs, and a subtly tufted backrest. The Osvald Sofa quickly transforms into a spacious bed with a simple pull of a built-in strap, revealing a comfortable mattress supported by a sturdy metal frame. Ideal for those seeking both aesthetics and practicality, the Osvald Sofa is a statement piece that doesn't compromise on comfort.
Innovation Living's Yonata, Tripi, and Osvald Sleeper Sofas offer a range of stylish and functional solutions for small spaces or multipurpose rooms. With their sleek designs, easy-to-use mechanisms, and comfortable sleeping surfaces, these sleeper sofas are perfect for modern living. Whether you're drawn to the compact elegance of the Yonata, the unmatched versatility of the Tripi, or the timeless style of the Osvald, Innovation Living's sleeper sofas are sure to impress.