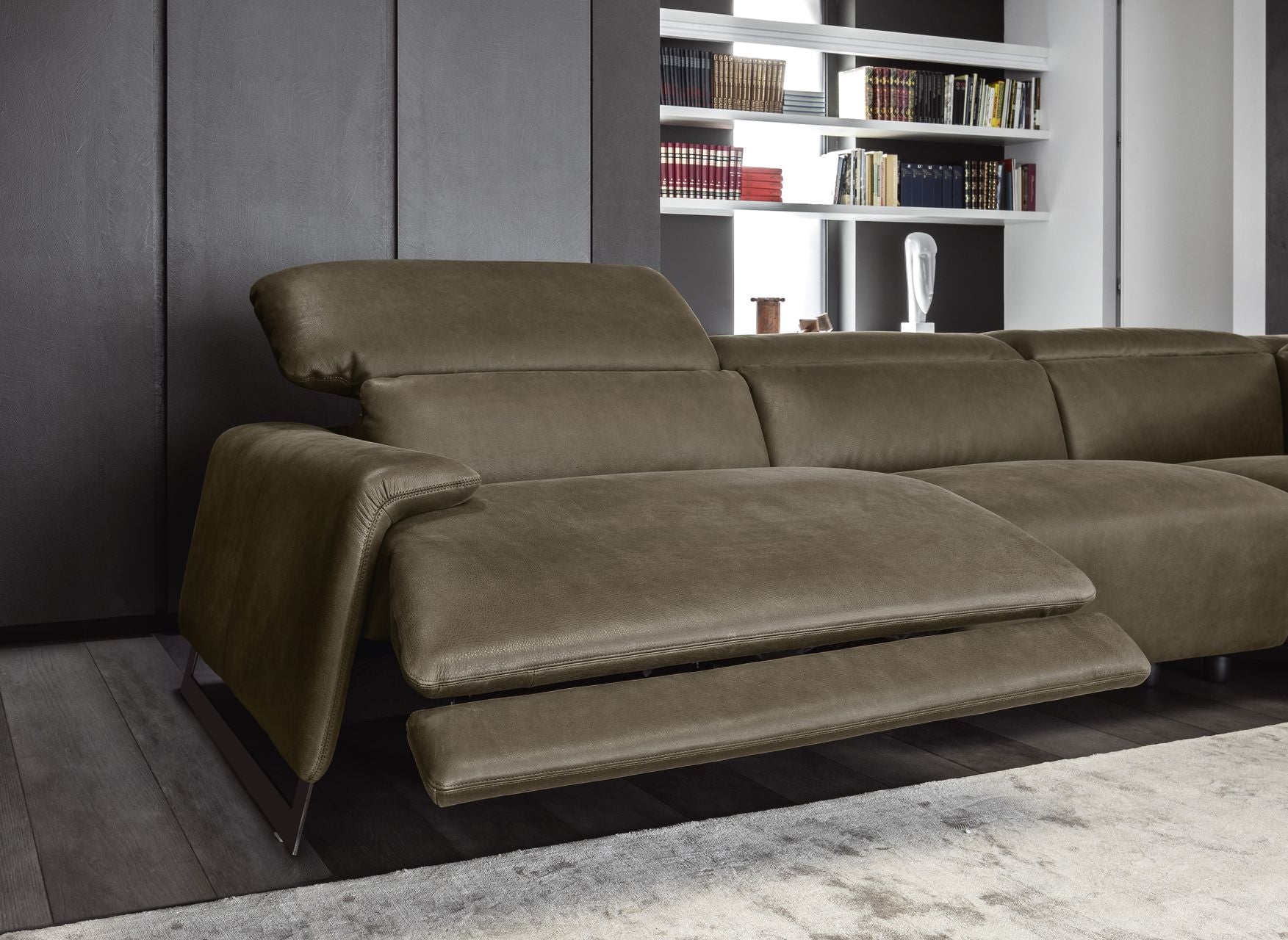 A Guide to the Best Reclining Chairs and Sofas.
Recliners have come a long way in terms of design and aesthetics. Manufacturers have recognized the need for recliners that not only provide ultimate comfort but also blend seamlessly with your home's interior. In this post, we will explore how recliners are now designed much nicer, making them a perfect addition to any living space.
What Makes the New Recliners Stand Out?
Gone are the days when recliners were seen as eyesores. Today, they are crafted with elegance and style in mind. Manufacturers have embraced sleek lines, contemporary materials, and a wide range of color options to ensure that their recliners complement any home decor. Whether you prefer a minimalist look or a bold statement piece, there is a recliner out there for you.
Enhanced Comfort for Ultimate Relaxation
Not only do modern recliners look great, but they also prioritize comfort like never before. With advanced ergonomic features, such as adjustable headrests, lumbar support, and customizable reclining positions, these recliners provide a personalized relaxation experience. You can now find recliners that cater to your specific needs, whether you want to alleviate back pain or simply unwind after a long day.
Quality Materials for Durability
When investing in a recliner, durability is a key factor to consider. The new generation of recliners is built to last. Manufacturers use high-quality materials, such as top-grain leather, premium fabrics, and sturdy frames, to ensure that your recliner withstands the test of time. You can now enjoy the perfect combination of style and durability without compromising on either.
Smart Features for Modern Living
As technology continues to advance, so do recliners. Many modern recliners come equipped with smart features that enhance your overall experience. From built-in USB ports for charging your devices to wireless connectivity for seamless integration with your smart home system, these recliners are designed to keep up with the demands of modern living.
What are the Best Recliners at Trade Source?
The Timeout Chair by Conform
Seeing and sitting are the first two words in the Conform dictionary. Each one of their armchairs look so inviting that you just have to try it. And once you've sat down in the Timeout Reclining Chair, you'll never want to get back up again. It's designed to provide superior comfort and support thanks to its advanced layering system. Plus, its zero gravity feature offers improved breathing and circulation while you're seated, making it perfect for those seeking ultimate relaxation.
Consider the Timeout with Attached Footrest for some space-saving without sacrificing comfort.
Canaletto Recliner by Nicoline Italia
Form and functionality merge in perfect harmony. The Canaletto Recliner is an impressive sofa, ideal for spacious settings. The Canaletto recliner emphasizes a perfectly stitched leather sofa, bringing a long-loving and long-lasting upholstery together with a strong and sturdy wooden frame to create the best seating arrangement for any contemporary interior. Form and functionality are achieved almost immediately, making this piece of furniture an absolute fan favorite. Plus, manual adjustable headrests and built-in recliners are available for maximum comfort. The Canaletto recliner delivers comfort and convenience for a perfect lounging experience. Its thick, adjustable armrests provide extra support, while the footrests can be manually adjusted for maximum relaxation. With a weight capacity of up to 440 lbs, it is designed to offer superior durability and long-term stability.
Polse Swivel Recliner by Calligaris
The CS342 Polse Swivel Reclining Chair is an Italian-made masterpiece in comfort, and it is stocked for quick delivery in a luxurious brown leather. It features a swivel seat and is designed to recline, providing the perfect level of support and relaxation with every use. Whether you need a comfy spot for studying or just some extra seating at home, this chair will offer the luxurious comfort you crave. It is upholstered in luxurious leather with high-end hardware, offering maximum durability and a modern look. With superior craftsmanship and a stylish design, this chair is sure to be an instant favorite.
Recliners have undergone a remarkable transformation, evolving into stylish and comfortable pieces of furniture that elevate the look of any room. With their improved design, enhanced comfort, durability, and smart features, these new recliners are a testament to the innovation in the furniture industry. So, why settle for an outdated recliner when you can enjoy the perfect blend of style and relaxation? Upgrade your living space with a modern recliner and experience the ultimate comfort and sophistication.
Reclining sofas offer the ultimate comfort and relaxation, making them the perfect addition to any living room. Imagine coming home after a long day at work, sinking into a plush, luxurious sofa, and effortlessly reclining back to find your perfect position. 
Designed with your comfort in mind, these recliners feature adjustable backrests and footrests, allowing you to find the perfect angle for relaxation. Whether you want to sit upright and read a book or lay back and watch a movie, a reclining seat provides unparalleled comfort and support.
Not only do reclining sofas offer exceptional comfort, but they also add a touch of elegance to your living room. With a wide range of styles, materials, and colors to choose from, you can find a reclining sofa that perfectly complements your existing decor. Whether you prefer a sleek modern design or a classic and timeless look, there is a reclining sofa to suit your taste.
Invest in Your Well-being
Choosing a reclining sofa is not just about comfort and style; it's also an investment in your well-being. The ability to recline and find the perfect position can help alleviate stress and promote relaxation. Whether you suffer from back pain or simply want to unwind after a long day, a reclining sofa can provide the therapeutic benefits you need.
Reclining sofas offer the perfect combination of comfort, style, and functionality. With their adjustable features and luxurious design, they provide an unparalleled seating experience. Whether you're looking to relax, entertain, or improve your well-being, a reclining sofa is the ultimate addition to your living room.